If you have never tried watercolors before,
or want to brush up on your skills, then this is the class for you!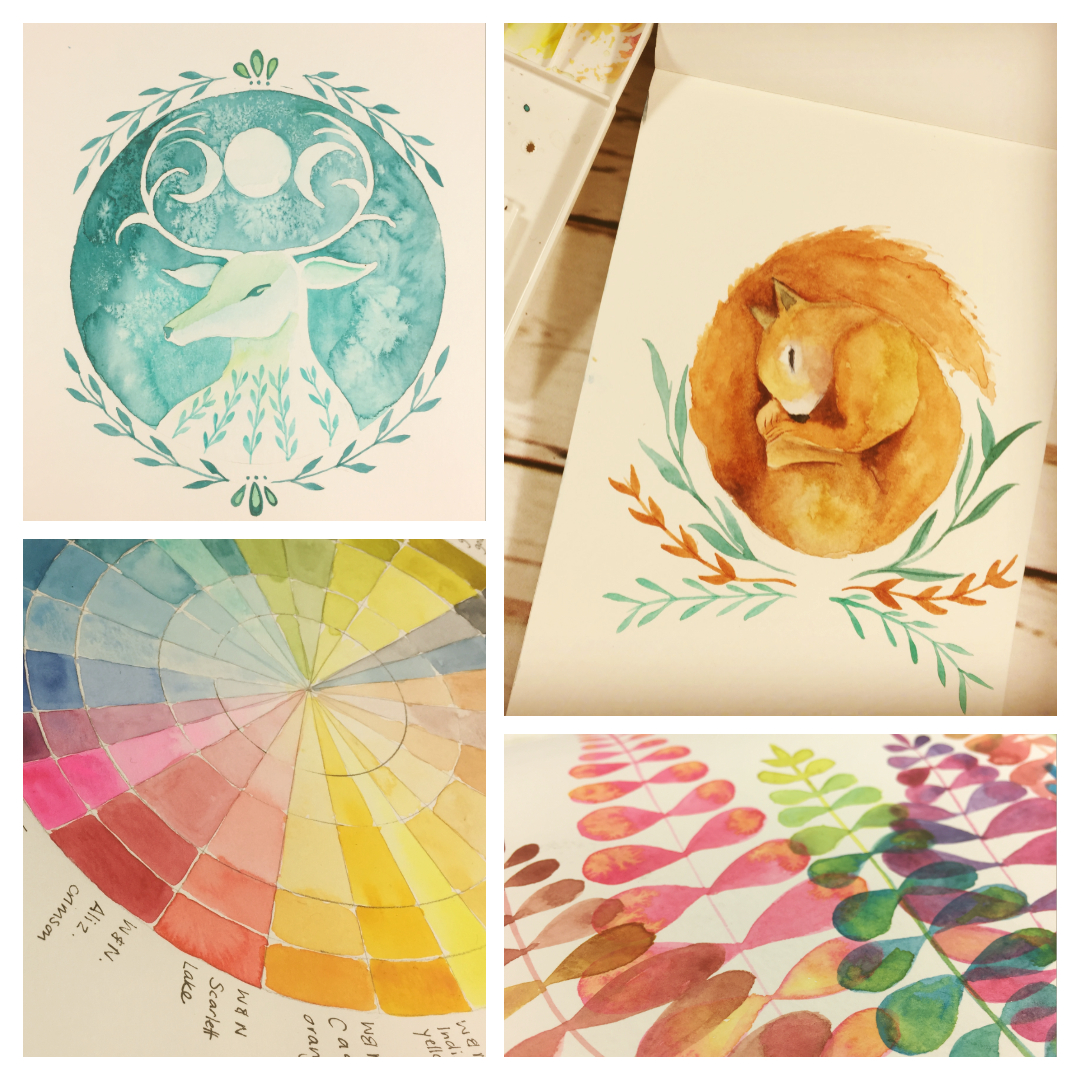 In this class we will be learning about :
different brushstrokes

how to do wet on wet, wet on dry, blending and glazing techniques

using masking fluid

more fun tricks and techniques to get interesting effects

colour theory and mixing colours

painting different leafy forms

painting cute little animals using the techniques we have learnt
I shall talk you through initially the different tools you need to make your watercolor more successful, and then we will go step by step through four different projects
a leafy experiment

a white stag

a sleeping squirrel

and a galaxy polar bear
I will also provide you with a selection of PDFs and reference sheets to help take you through the lessons!
I will also be doing several more watercolor classes in the near future so this class is designed to give you the skills you need to be able to complete those classes. Because of this I shall be offering them in two ways: As single courses so you can jump in and join where you feel you skill level is, and as a bundle at reduced rate if you wish to take more than one. If you buy this course before the others are published you will be able to access the future watercolor classes at the reduced rate.
materials needed for this class: ( I shall go into this with more details and links in the classroom)
a set of watercolors in your choice. I do not want you to feel you have to have the exact same ones as me but I will list in materials section the watercolors I have incase you want to match them


watercolour paper (I use 140lb cold pressed either canson xl watercolour paper or arches)

a watercolor journal is good for trying out ideas and experimenting

a selection of brushes

pencil, eraser

masking fluid

a selection of things for creating textures such as salt and cling film

white acrylic ink, or white gouache, or copic opaque white

wooden board and masking tape