Meet Rebecca!
Rebecca Struthers
Rebecca is a good personal friend of mine! We live in the same part of Scotland and I'm lucky enough to have some of her originals hanging on my wall!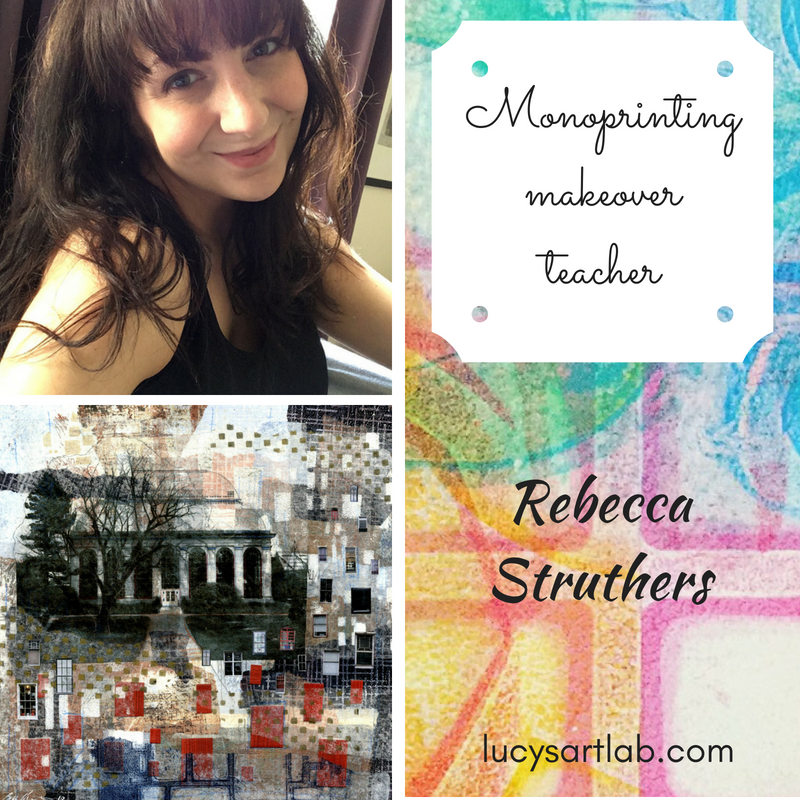 She also goes under the name of "Bee Struthers" and graduated from Gray's school of art in Aberdeen, Scotland, in 2009, She followed this up with a masters in curatorial practice. Since this time she has been fortunate enough to exhibit, participate in and organise various events throughout Scotland.
Her main enquiry involves the exploration and interaction people have with the areas they live in, specifically focusing on the built environment. This idea, called "Psychogeography" has been the basis of her fine art practice, written investigations and curatorial themes.
'Her preferred medium of choice is collage, often using photographs and drawings of existing buildings in a bid to get people to recognise and recall their own memories of them. In highlighting often overlooked details with bold colour and using chimney pits and windows as common motifs she hopes that her work will encourage people to look a little closer and a little longer at the world around them.
You can can find her online at:
www.beestruthers.com
www.facebook.com/beestruthers/
www.instagram.com/bee_struthers_art